…but you can never leave.
*guitar solo*
The time has come, guests of Hotel Eviltry, for us to bid you farewell. We have had an excellent run of five wonderful years. This last one was difficult for everyone, and we have come to the inescapable conclusion that we need to shutter the doors of the Evil League of Evil Writers.
We have done the impossible, and that makes us mighty. We have raised thousands upon thousands of dollars (over $20k in total, thanks to all of you!) for various causes, and kept countless writers from being douchebags.
The Hotel itself will be closed, but the Library will remain open for those in need of the writerly help found here in our archives. There will be a custodial crew only, which means there will be no more regularly scheduled posts from our members. All comments on posts already published here will be closed. There may be the occasional announcement post (as there are still plans in the works for various projects to do with the ELEW), but that will be it for the most part. We may, on occasion, feature a special guest or interview or whatnot, but for all intents and purposes, we are closed.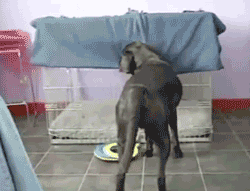 And now it is time to say goodbye. Thank you all for your readership, your comments, your support, and participation in our nefarious schemes. It's been a hell of a party.
Is this the end of the Evil League of Evil Writers? Of course not. Evil never dies. It just goes to ground for awhile.
Perhaps someday, we will rise from the grave. But it is not this day.
Write on, and no douchebaggery. We taught you better.