Hello Evil Readers, and welcome back to the "Ask Dr. Dina" series!
For those of you just joining us here at the Evil League of Evil Writers, this series is a collection of bi-monthly posts in which I, your Gothic Goddess (AKA "Dr. Dina"), point out a bunch of absolutely idiotic shit writers do that annoys those in the medical profession, and how you as a writer can avoid that.
This series began way back in 2013 and ran more-or-less consistently throughout that year, with a few posts here and there in 2014. I've been kicking around the idea of resurrecting it, because there was a great many things I had on the list to cover and never addressed. (Yes, there's a list, and it grows with more stupid shit I see. There's never NOT medical stupid out there when it comes to human involvement.)
As we're getting back into these kinds of posts, I'll start off with this –
DISCLAIMER: I am not a doctor, nor do I play one on TV. I do not hold a current medical license or certification (I let them lapse because I no longer work in the medical field and don't intend to ever again). What I do have is an extensive medical background in various fields. Everything you read here is the result of either education, training, research and interpretation, or personal experience. The information in this post is not to be taken as a substitute for professional medical advice or examination. Seriously, if you're having an immediate medical problem and you're reading this blog for help, get off the damned computer and call an ambulance!
ADDITIONAL DISCLAIMER: THIS POST IS GOING TO TALK ABOUT GRAPHIC INJURIES, SO IF YOU'RE SQUICKED OUT OR OFFENDED BY TALK OF SLAUGHTER, THIS POST IS NOT FOR YOU.
Today we're going to talk about bleeding.
How many times have you all been watching (or reading) something and a character is wounded in some way and instead of their cohort putting pressure on the wound or doing anything at all, they just cradle the bleeding character and cry while that character bleeds out and dies? It's done so often it's become a trope (CAUTION – CLICKING THAT LINK WILL SUCK HOURS OF YOUR LIFE AWAY! But it's so worth it.).
Now I'm going to talk in generalizations here. There are a lot of factors that influence blood loss (such as certain medications and conditions), but for the purposes of this post I'm going to use a mid-sized (150 pounds) human in normal health for my "average."
The average human (described above) body contains roughly 5 liters (a little over 5.5 quarts [or about 11 pints] for non-metric people) of blood.
Now, when you give whole blood (there are different types of blood donation), they take just a single pint. Afterward they usually give you some juice and a cookie to help replace not only your fluid loss, but bolster your glucose levels ("blood sugar") so you don't keel over from the hypoglyemia ("low blood sugar") or decreased blood volume associated with being a pint short.
Losing just that small amount (just 1 of 11 pints, so about 10%) can make you dizzy, light-headed, have difficulty concentrating, feel weak…and those are baby symptoms. The average human can endure this much blood loss with no problem. (Fun fact! The average female of the human species loses between 20 and 60 ml [4-12 teaspoonfuls]. A "heavy period" is a blood loss of 60-80 ml [12-15 teaspoonfuls] or more. And they manage just fine – again "on average;" there are exceptions for everything always.)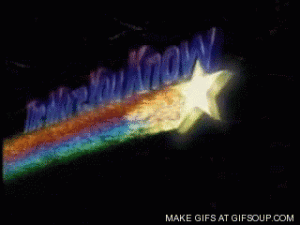 Over a pint of blood loss, you're looking at some serious issues.
For the purposes of this post, we're going to look at what's known in the Fancy Medical Speak as "hypovolemic shock" and "exsanguination." To the layperson (one who does not speak Fancy Medical), this is called "bleeding out" or "hemorrhaging" or just plain "bleeding to death." AKA "bleeding like a stuck pig," "bleeding like fuck," you get it.
Now, lots of things can cause a person to lose a lot of blood, but for simplicity's sake, let's say your character has been cut all to hell by some douchebag who missed a zombie with a machete. The Wounded Character is on the ground, bleeding bad from a gash in their thigh. How long do they have? Well…that depends. If the cut hit an artery and proper precautions aren't taken, on average they have less than three minutes. The heart is an amazing pump and circulates your entire blood volume (5 liters, remember) with each beat, so it won't take but a minute or two to pump all that blood out of the hole in that artery. (This is why exsanguination is still used today as a method of slaughter for the meat industry. It's very quick. We're talking ten seconds when done properly.)
Now, if the cut didn't hit an artery? Still bad, but you've got a bit more time, especially if you control the bleeding.
NOTE ON USING A TOURNIQUET: Unless you have medical training or know what the fuck you're doing, tourniquets can cause more problems than your character already has, so LEARN HOW THESE WORK AND WHERE TO PUT THEM before writing about some asshole using the cord from his hoodie to stop his bleeding by tying it directly across his owie. Also, releasing a tourniquet presents its own set of potential complications, so for fuck's sake, DO YOUR RESEARCH on how they work and how long they've been on and so on before you put that in your story. There's a lot of debate among medical professionals about using tourniquets because of this, so tread carefully here. Sure, using an improvised tourniquet is dramatic/cool/badass, but unless you can get true suspension of disbelief in there, I'd avoid having your character tie off his own limb with his belt and a piece of rubble.
So here we have Wounded Character bleeding profusely. We've determined the artery isn't hit (and believe me, you'd know, because they spurt like hell, and arterial blood is a brighter red than venous blood, but that's nitpickery and only a health care professional would know it by looking, and sometimes not even then – just go with it). Still, they're bleeding bad. What to do?
First, get them (and yourself) to safety. No sense in trying to doctor a wound when you're about to get hurt yourself. Second, check the wound. If there's something in it, DON'T PULL IT OUT! Leave it in there. Cover these wounds. DO NOT APPLY DIRECT PRESSURE TO A WOUND WITH ANYTHING EMBEDDED IN IT. BECAUSE REASONS AND OW. We talked about this. If there aren't any stabby objects embedded in the wound, clean it as best you can, then get the bleeding stopped. Grab a bandage (preferably clean, thank you!) and press it hard to the wound, UNLESS it's an eye! Don't press on eyes! Or guts! (If there are organs outside the skin, leave them like that, cover them, get help. Let the professionals handle guts!)
Now, remember that "hypovolemic shock" we talked about earlier? Yeah, that's going to happen once Wounded Character has lost beyond a certain amount (usually half their blood volume, or about 5.5 pints [or 2.5 liters]). They might start sweating, their lips and nails turn blue, they start breathing shallowly, their pulse weakens, they get confused or dizzy…eventually they'll lose consciousness. The time on this can vary significantly with the severity of the injury, so research how your character is hurt before you decide they pass out in two seconds from a non-lethal wound. (Unless they faint at the sight of blood or something…creative license FTW!)
And for the love of all that's unholy, don't have a character sit there and cry over the injury of another character (unless that's just how that character rolls, in which case, they should be eaten by zombies for being useless). Even if they're traumatized, at least have them put their hands or something over the wound or try and do something to stop the bleeding. It's the absolute stupidest thing in the world to just have a character bleed to death in some hysteric's arms.
Questions about medical issues with your writing? Leave them in the comments below and I'll get back to you as soon as I can. (THESE MUST APPLY TO FICTIONAL SITUATIONS ONLY. I AM NOT YOUR DOCTOR, NOR A SUBSTITUTE FOR ONE.)