*pokes head out* Is it September? It is? IT IS! FINALLY!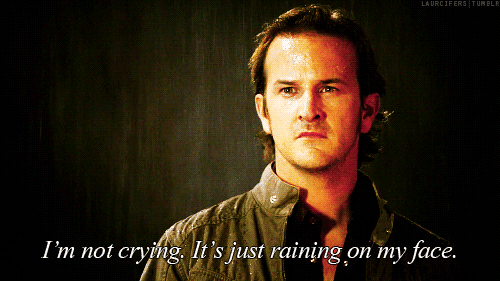 So, I've been out of the office for the summer. This isn't unusual for me on my own blog, but I also took a hiatus from this one as well, because summer was insanely busy for me this year.
Now, though? Now, I can breathe. I look forward to autumn in ways most people cannot fathom. Fall is more than a season for me…it's my renewal.
Everything in me is made fresh by the arrival of September. The world begins to go dark and quiet and I can finally relax. The days begin to cool, the weather begins to turn, the skies begin to gray…"refreshing" doesn't suffice.
With my spirit reviving, things start happening. I go into overdrive cleaning and restoring order to both my life and living space. We eat better (because we enjoy cooking again as it doesn't heat up the already nightmarish house), our animals are more comfortable (they love the heat vents and fleece blankets and flannel sheets), and my creativity spikes. I write more between September and March than I do the other 5 months in the year (I begin to go to ground around Memorial Day – last Monday in May for those who do not observe – though to be honest, the arrival of April gives me an uncomfortableness.)
"But Dina! What if it's the middle of July and you're on a deadline?"
Really? Go to your room. I am more comfortable and way more productive in the darker months of the year, but I write all year round. (For the record, I have a goal of 5k words a week, which is low for a reason. In the winter, I make goal easily. In summer, it's more difficult.) I just stay up later in the summer months because it doesn't get dark until 10PM, and darkness is my preference to write in.
"Why don't you just get up at 4AM and write? It's dark then!"
Because that's my bedtime, asshat. And who asked you anyway? Go away! My process is my own, and it doesn't work for everyone. Not only that, but during the summer, that's when the sun starts to rise. It's horrific.
"Are you a vampire?"
What did I just say? Go to your room.
Enough about me and my deep feels for the harvest. Er…autumn. *ahem*
Other things that have been renewed are the Evil League of Evil Writers itself. We've done our own restructuring, and there should be some new and shiny things coming up later in the season. They're still being kicked around (everyone's still recovering from summer and getting into their fall routines, so we'll need a little time to get things organized), so this is just foreshadowing.
Speaking of foreshadowing, I'm just going to throw it out there that IT'S SEPTEMBER (in case that wasn't obvious), which means you have 8 weeks to prep for NaNoWriMo if you're so inclined to participate this year. (Hint: "Eight weeks" sounds longer than it actually is. Two months, people. You have two months. You have been warned.)